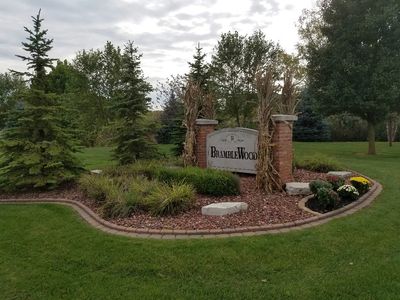 Residents planning any outdoor projects such as sheds, fences, additions, structures, etc. need to check with the HOA for approval - BrambleWood Architectural Control Committee (BACC) will be responsible for approvals. Your cooperation is greatly appreciated.
BrambleWood has a Homeowner's Association with yearly assessments of $150. Assessments are due in February of each year.
Homeowners with retention ponds on their property will have an additional assessment.